ONVU Technologies is a privately held group and with over 25 years of experience in developing global technology products, we have the expertise and the know-how to provide tailor-made solutions to our partners worldwide.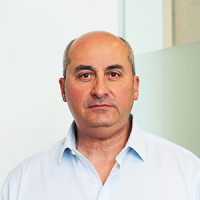 Firas Bashee
Chief Executive Officer and Founder
Firas has executive accountability for leading the management and strategy of ONVU Technologies and its subsidiaries, while being the Chairman of the Board of Directors. Prior to ONVU Tech, Firas spent 30 years as a member of a management team of a privately held fund. The fund invested in a Private Equity Capital Trust across a diversified portfolio on a global basis. He has a proven investment track record and has built, managed, and sat on the board of successful private companies, ranging from Property and IT to Aviation. He has also been a qualified Commercial Pilot and Instructor for 27 years, of which 10 years were with a global airline flying the latest airliners. He is married with 3 children and enjoys all sports and travel.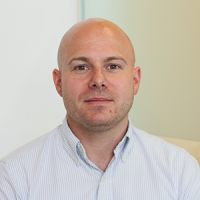 Scott Brothers
Chief Operating Officer
Scott is responsible for all ONVU Tech operations in EMEA, US and APAC. He has a focused consultative approach to business development across vertical markets with a passion for leveraging video and data for wider business operations beyond security. His knowledge base has been built over a 20-year career spanning diverse roles including engineering, project management and service management at organisations such as Sensormatic and Axis Communications. Scott lives in Nottingham, UK and is married with 2 children. He likes spending time with the family and enjoys cars and all sports, but his passion is for boxing and Manchester United.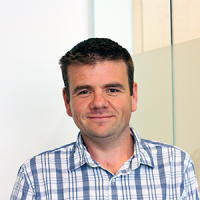 Jon Marsh
Chief Technology Officer
Jon is responsible for the product and technology strategy and product development for the ONVU Tech group. He leads the innovation and development of our new and existing solutions, with value proposition and user experience at the forefront. With vast experience in problem solving, engineering and product development, his career has led him to diverse roles beginning in the nuclear industry, then moving to the video technology space; first in TV production and then onto entrepreneurial roles with cloud, app and IoT product development. In 2012, Jon masterminded and led the technology, design and delivery of products at Screen Library which became part of ONVU Technologies. He is based in London where he lives with his wife and two daughters. In their spare time, you will find them roller blading round London, sailing somewhere warm or back at home adding the latest gadget to the autonomous home.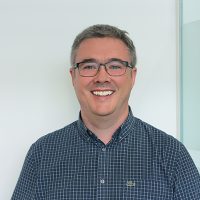 Neil Boyce
Senior VP Operations
Neil Boyce is responsible for Manufacturing, Supply Chain, Product Quality, S&OP and Business Intelligence Systems globally. He brings more than 25 years' experience in end-to-end Supply Chain Management and joined the ONVU Tech group after spending 12 years in Consumer Electronics where he worked with OEM partners such as Samsung and Amazon. Neil lives in Milton Keynes, UK and is married with 3 children. He likes spending time with the family, cooking, running and watching football.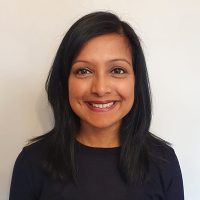 Ragini Sidhu
VP Human Resources
Ragini has responsibility of leading and managing HR globally, while being the Office Manager for the UK. She works with all departments and is driven by ONVU Tech's talented team and culture. She is keen to help continue making ONVU Tech a high performing and successful company. Ragini has over 10 years' experience in HR in various sectors from engineering, technology to pharmaceutical, where she was responsible for talent acquisition, talent management, succession planning, reward and recognition and change management. Ragini is from Mauritius and has been in the UK since 1992. She lives in the West Midlands and is married with 2 children. She enjoys spending quality time with family and friends, travelling, learning about different cultures and making exotic dishes.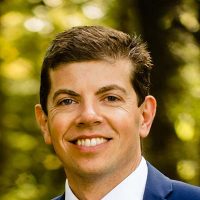 Matt Tiplin
VP Commercial - ONVU Learning
Matt leads ONVU Tech's education business unit, ONVU Learning. Matt is responsible for ONVU Learning's global commercial activity and unit operations. He is a trained teacher, former school and multi-academy trust leader, former charity senior leader and schools inspector, with over 15 years of experience in the education sector. Matt believes in children's right to learn from great teachers. He is motivated by helping educators become the best they can be to help our children achieve their aspirations. He lives in Surrey with his wife, daughter and son and loves running, playing golf, listening to music and enjoying socialising with friends.
Name: Georg Hinny
Based in:  Switzerland
Name: Firas Bashee
Based in:  UK
Name:  Ahmed Bashee
Based in: UAE
Name:  Patrick Storchenegger
Based in:  Switzerland