February 28th, 2023 – ONVU Technologies, a global technology group focussed on smart video, IoT and cloud applications for the Surveillance and Education sectors, has announced the direct camera-to-cloud connectivity of its flagship C-Series Camera platform.   
ONVU Technologies develops market-leading technology to answer genuine challenges. Whether that is creating business intelligence insights and providing safer environments for a variety of sectors, or helping teachers create better student outcomes by leveraging IoT devices in the classroom for insight and CPD, ONVU Technologies are at the forefront of camera and cloud connectivity. Today's announcement is a big step forward and a key enablement for its business units' future plans.  
The ONVU Technologies C-Series camera range now embeds all its cloud technology within its elegant and compact form factor and extensive software system resources which include machine learning and AI capabilities, this negates the need for an external gateway box to facilitate the connection to the cloud. 
This takes ONVU Technologies' cutting-edge IoT device capabilities further than ever before and enables its business units to deliver better solutions to its customers. The impact and benefits will be felt first by educational institutions, such as schools, who have chosen the ONVU Learning solution, further enabling them to empower educators with a more advanced, efficient and simpler to install product.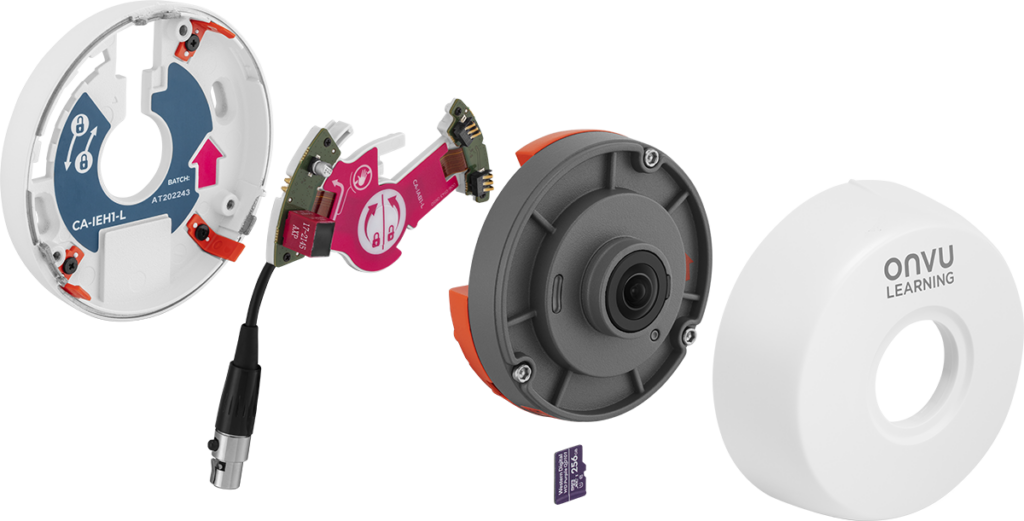 One of the key components of the ONVU Learning solution is the ability to capture and store 360-degree video footage of lessons and securely share via the ONVU Learning cloud powered by Amazon Web Services (AWS). Viewing these clips helps teachers gain a true picture of the classroom learning experience identifying specific points for reflection and allowing them complete autonomy over their professional development given their school's frameworks.
This announcement means that from now all ONVU Learning solution's subscriptions will ship with only a camera and studio quality microphone. The primary benefits of this are; using less power, reducing cost and less cabling and equipment in the classroom. Most importantly this makes the installation of ONVU Learning an even easier process for the school.
This partnership allows ONVU Technologies to remain at the forefront of innovation and develop its smart camera capabilities.
Media Contact
marketing@onvutech.com
+44 (0)20 7371 6640
Qualcomm branded products are products of Qualcomm Technologies, Inc. and/or its subsidiaries. Qualcomm patented technologies are licensed by Qualcomm Incorporated. 
Qualcomm is a trademark or registered trademark of Qualcomm Incorporated.