July 25, 2022  – ONVU Technologies develop market-leading technology to answer genuine challenges by enabling users to leverage the technology in a way that solves their problems. Whether that is creating business intelligence insights and providing safer environments for a variety of sectors, or helping teachers create better student outcomes by leveraging IoT devices in the classroom for insight and CPD, ONVU Technologies are at the forefront of camera and cloud connectivity.
On June 5th, ONVU Learning, a part of ONVU Technologies Group, had the pleasure of attending the Commemorative Album's launch event for Her Majesty the Queen's Platinum Jubilee and the Pageant. 
The event was staged in the opulent surroundings of Claridges Hotel and also attended by schools, colleges, other education sector businesses from across the Commonwealth, as well as a range of industry, charity and public service organisations.
A truly unique occasion that will go down in history and not be repeated for many generations. It was an opportunity to focus on the good, which is a value shared by ONVU Learning.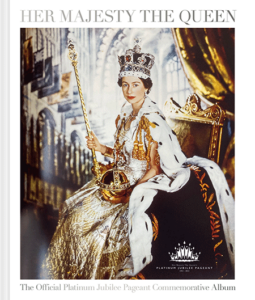 The main goal of ONVU Learning is to help our children's educators become the very best version of their professional selves. Combining the Jubilee's significance with our company's mission seemed like a great way to stand out and engage people outside of the sector we generally operate in.
ONVU Learning is a forward-looking, purposefully disruptive EdTech solution that seeks to empower educators in their work to further children's learning. So, our place in this historical document marks a line in the sand from which we seek to make positive and lasting change happen in education for children and young people.
About ONVU Learning
ONVU Learning is a complete 360-degree video lesson capture solution that helps educators to reflect, collaborate and analyse the entire teaching and learning process. Teachers can capture the entire classroom allowing them to review and share clips of best practice from our web-based platform, to improve teaching techniques and empowering teacher autonomy.
Visit onvulearning.com for further information.